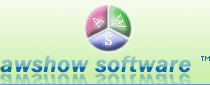 Awshow Software
Virtual Desktop Software Windows Version
Virtual Desktop Software allows you to create multiple virtual desktops and you can quickly shift among these virtual desktops by different ways.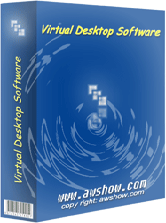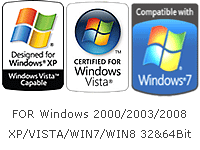 Ordered Benefits From Here:
Registration code will be sent to your mailbox automatically via email within few minutes.
This is one time fee and you needn't to pay any fee for it again on one computer.
Free technical support service for life.
We Accept:

Price: $29.95 $69.95
Payment via PayPal, PayPal is the safer, easier way to pay.
More Ways To Pay
| Order Links | Language | Credit/Debit Cards | Note |
| --- | --- | --- | --- |
| RegNow | English, Spanish, French, German, Italian, Danish, Portuguese, etc. | Visa, MasterCard, EuroCard, MasterMoney, etc. | Please remove 'Extended Download Service' from your order, it just wastes your money. You can simply remove it by ticking the 'Remove' checkbox. |
| TrialPay | English | Free | Free get the registration code |